Ticket sales have ended. Please check out one of these upcoming shows!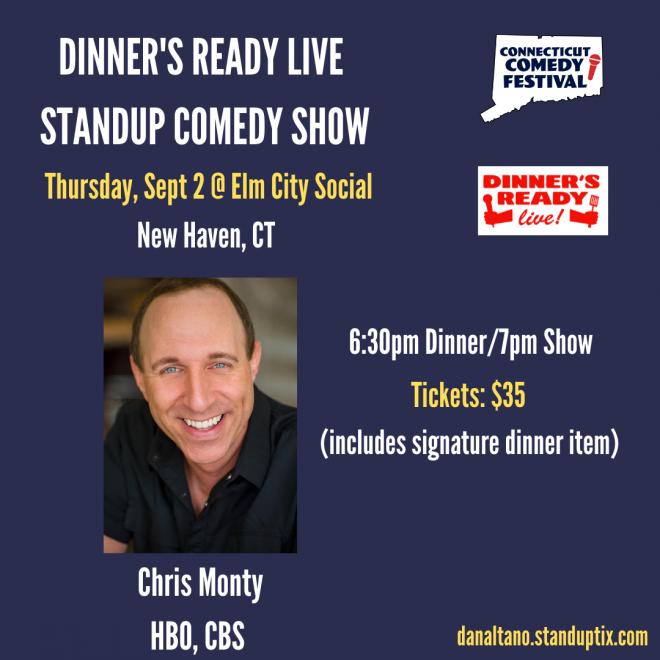 Thursday September 2nd, 2021 - 7:00PM
Dinner's Ready Live at Elm City Social
The Rooftop at Elm City Social 266 College St., New Haven, CT
Join us for a night of great dinner, drinks, and stand up comedy on the Elm City Social rooftop in New Haven, CT. Your ticket includes a signature entree and a night of comedy from nationally-touring acts. Dinner's Ready Live shows are a part of the 2021 Connecticut Comedy Festival. Social distancing rules in effect with limited capacity. This show will be headlined by comedian and star Chris Monty.
With over 20 years of stand-up comedy and television under his belt, Chris Monty continues to delight audiences worldwide. His latest high profile projects include his stand-up comedy special titled "What's the Worst That Could Happen" (Amazon Prime), Vinyl (HBO), Red Oaks (Amazon Prime), Paul Bart: Mall Cop 2 (Sony Pictures), Kevin Can Wait ( CBS), and Orange is the New Black (Netflix)
In his stand-up, Chris Monty channels a refreshing and unique style of the 1960's cool funnyman mixed with a modern chic. His unique take on current topics and storytelling are reminiscent of the comics that would keep The Rat Pack in stitches for weeks. He spans generations in that older crowds love his his cool, retro style and younger crowds see a cadence that they haven't seen on stage. It is truly something unique to experience.
Chris's experience as a stand-up lends itself to his wide ranging acting work also. He uses his quick improvisational skills and ability to use physical slapstick and timing to enhance his lead and supporting actor's roles. . Whether on screen or stage, Chris Monty has the chops to make your creative endeavor something to be remembered for months and years to come.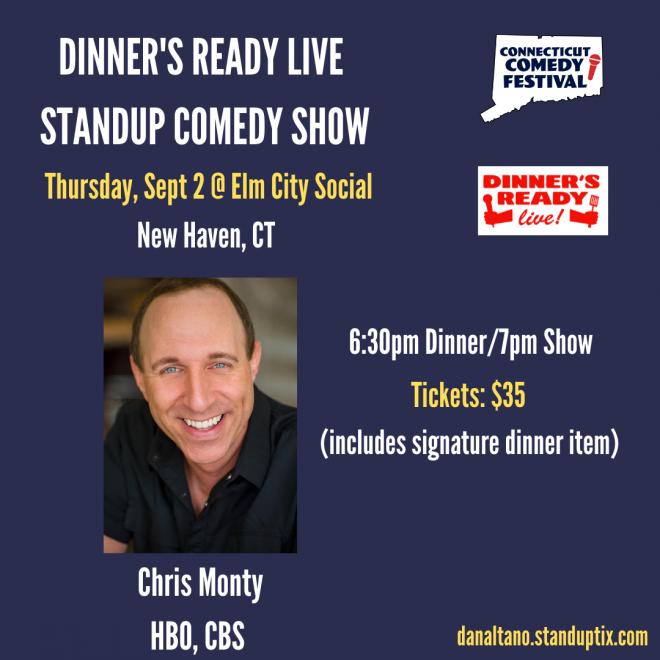 Featuring..
$35.00
Tickets
Requirements :
No refunds or exchanges.
Individual comedian appearances subject to change without notice.
State Tax (6.35%) additional
ALL SALES ARE FINAL