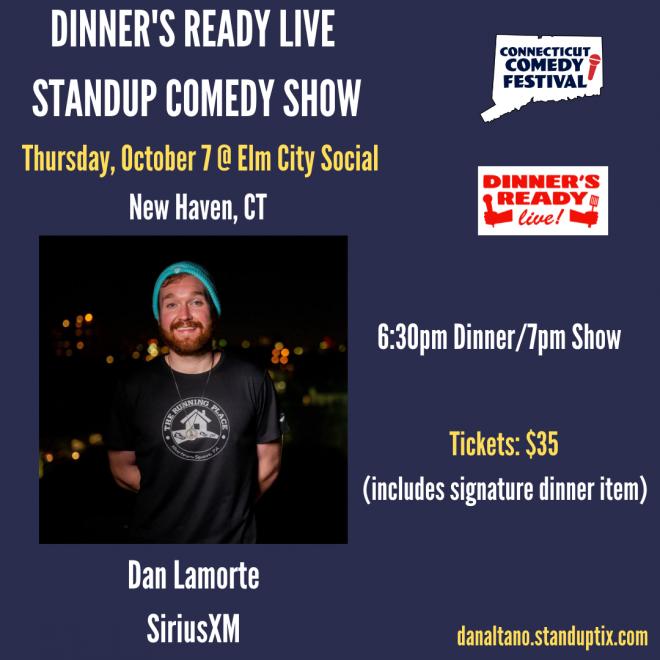 Thursday October 7th, 2021 - 7:00PM
Dinner's Ready Live at Elm City Social
The Rooftop at Elm City Social 266 College St., New Haven, CT
Join us for a night of great dinner, drinks, and stand up comedy on the Elm City Social rooftop in New Haven, CT. Your ticket includes a signature entree and a night of comedy from nationally-touring acts.
Dinner's Ready Live shows are a part of the 2021 Connecticut Comedy Festival. Social distancing rules in effect with limited capacity.
About Your Headliner
Dan LaMorte is a lot of things, a comedian would be the first that comes to mind. At 26 years old he's established himself as one of the youngest touring headliners. His two albums Infect Me Once & Not Enough Pieces released at #2 and #6 on the iTunes charts, both albums also play regularly on SiriusXM's comedy channels and are approaching one million streams on Pandora. You may have seen him on Getting Doug With High, FOX's Red Eye, Gotham Comedy Live, NextVR's Live from Gotham Comedy, or at the Big Sky Comedy Festival. But more recently Dan has become somewhat of a stoned-running weight-loss guru, losing 180 pounds and having his story told in publications like Runner's World and Muscle and Fitness.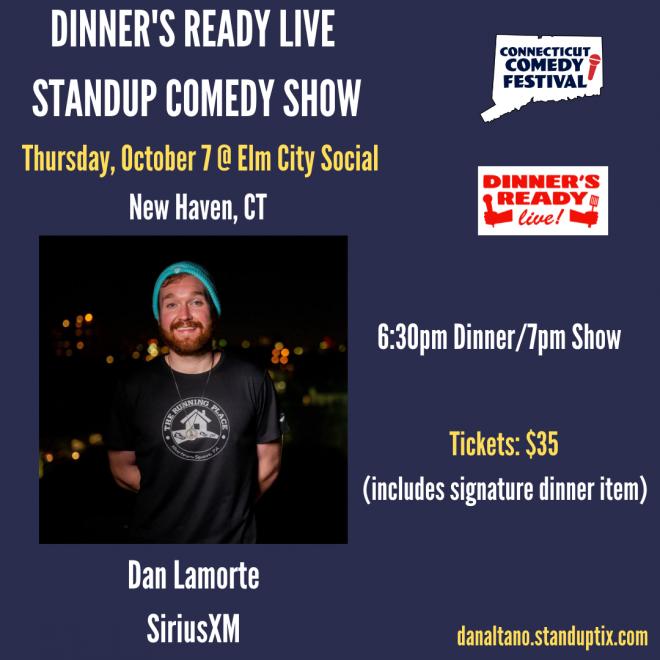 Featuring..
$35.00
Tickets
Requirements :
No refunds or exchanges.
Individual comedian appearances subject to change without notice.
State Tax (6.35%) additional
ALL SALES ARE FINAL